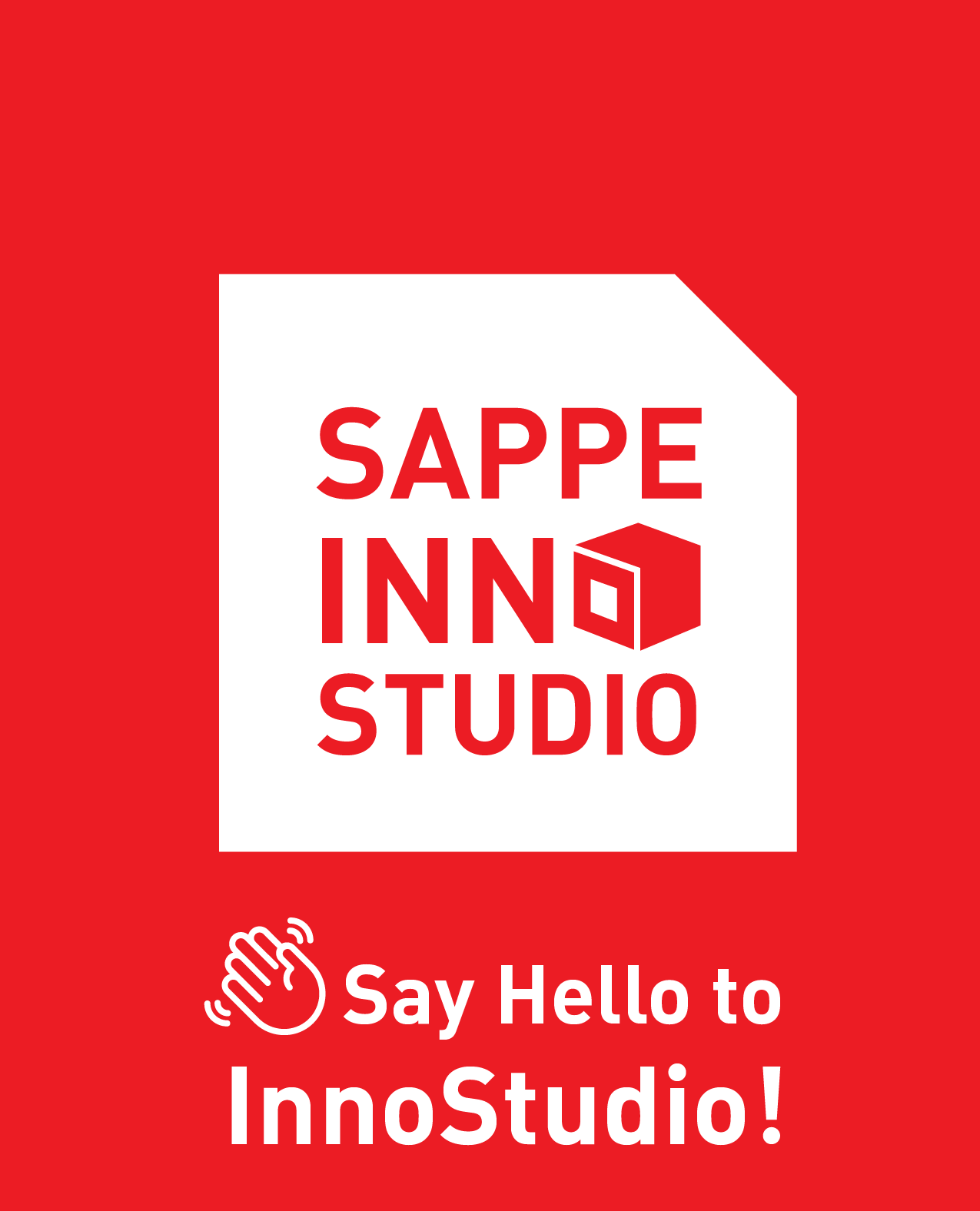 Inno Studio is one of the three core pillars of Sappe innovative strategy that we bring innovations to systematically develop both the organization and products to make Sappe become a complete 'Home of Innovator'.
Sappe innovation strategy consists of three parts: In-house innovation, business partnership and Inno Studio which play significant roles in the company's achievements.
In-house innovation is an internal division which is determined to invent and create "innovative products," and develop them to become the best items for both Thai and overseas markets.
Business partnership is Sappe's collaboration with potential partners in order to jointly build on and enhance business strength towards sustainability. Business partnership is not only limited to the food and beverage business as Sappe always looks for partners in all businesses for a watershed business for materials and products.
Key partners include giant maker of coconut products All Coco, world-renowned Danone, leading entertainment business firm Workpoint Entertainment, legendary cough-relief pill company Hatakabb and technology company M Intelligence (M-Intel).
The third pillar, Inno Studio, is a unit which is open to new ideas and connects them with local goodness. The ideas may come from universities, educational institutes, SMEs, farmers and external innovations. They will be further developed into innovative products for a maximum business opportunity. With Sappe's strength as an expert in research and product development and has a solid business alliance, plus a strong logistic network, it can definitely push innovative products from local goodness to be able to compete in the world market.
The Inno Studio team enjoys experiments and have fun with creating new things from Thai quality raw materials. One of the examples of innovative products and projects from Inno Studio is 'Sappe Together' hand sanitizer, which is made from aloe vera plants grown by local residents in the communities around Sappe factory in Lam Luk Ka district, Pathum Thani province. The project has helped increase income for the locals whose main job is growing rice as the company wants to improve the lives of the farmers who live close to the factory. Other projects include research funds for students at Mahidol and Srinakharinwirot universities as this give them opportunities to have an actual stage to create fresh ideas for innovative products.
To affirm the strong will to improve people's lives, the company has launched a hemp project to help generate income for farmers and ethnic groups in Chaing Rai and Mae Hong Son provinces. The project to promote hemp cultivation is a collaboration between Sappe and Thai Hemp Wellness Co., Ltd. It is not only a pilot project to prepare for the hemp trend in Thailand, but also to ensure a sustainable career with suitable knowledge for farmers from hundreds of households.
"We believe that innovation which can make this world a better place may come from Thai goodness combined with our innovative ideas, and this is Inno Studio!"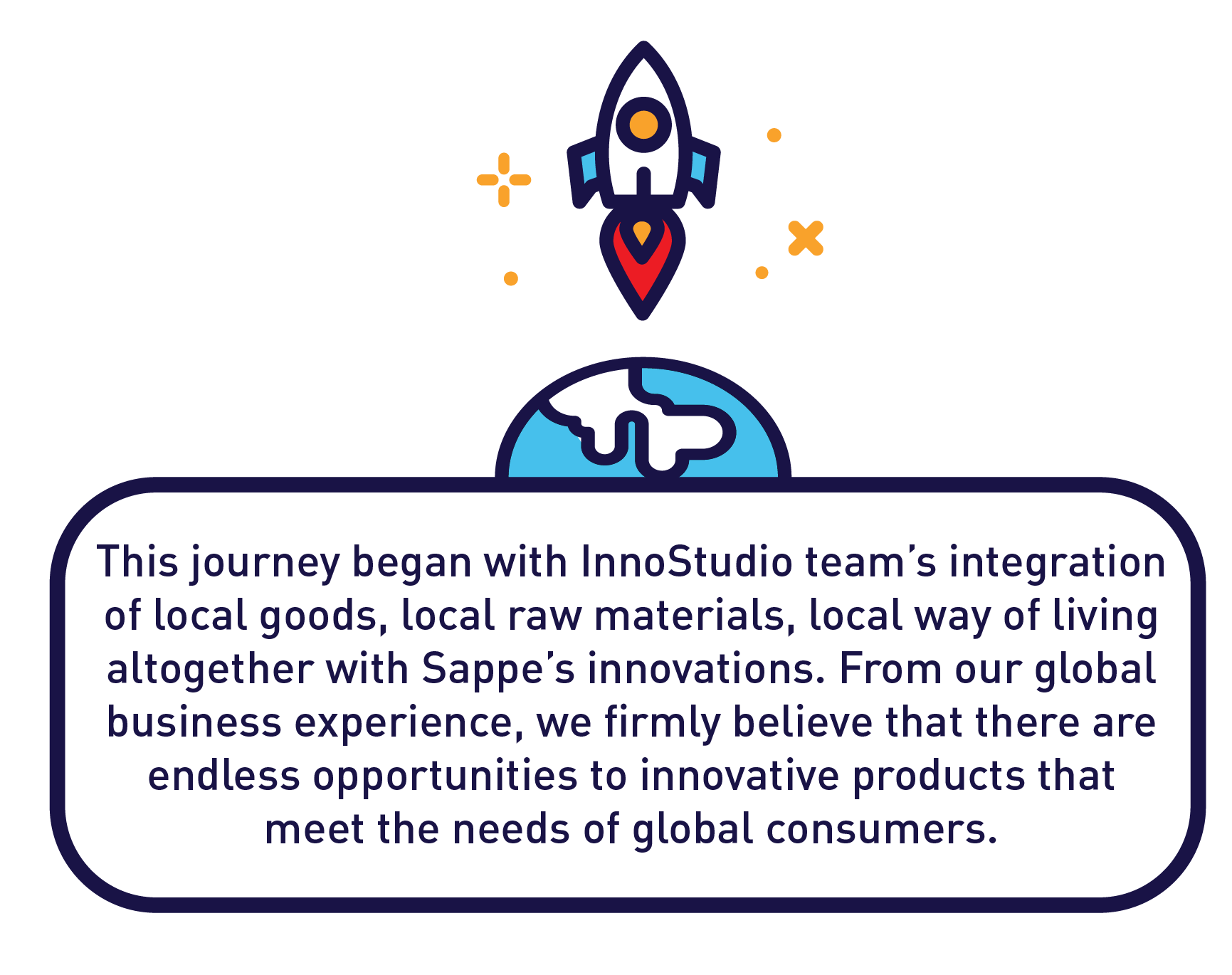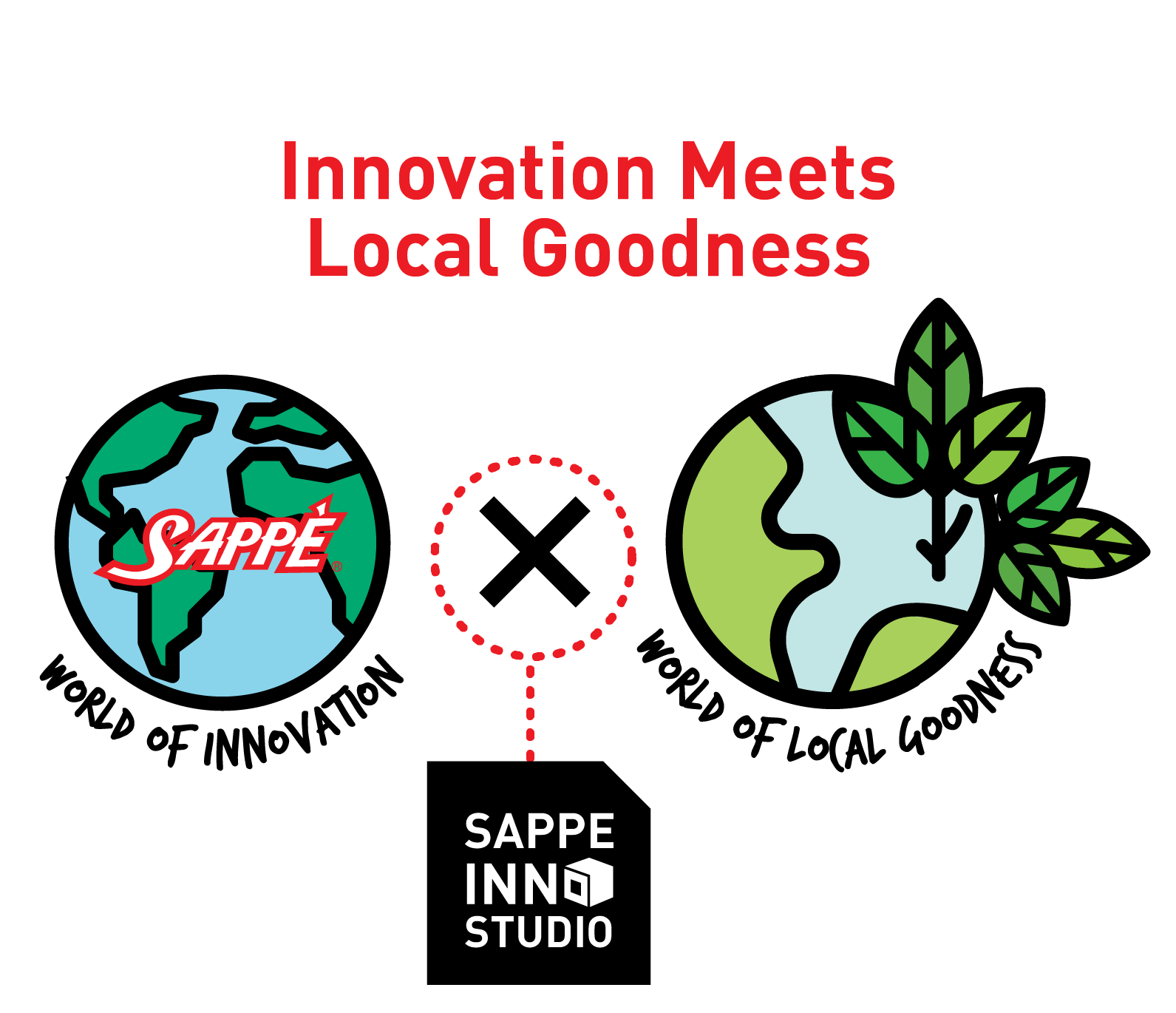 'Sappe Together' hand sanitizer with Aloe Vera
Sappe Together hand sanitizer with aloe vera is a product from aloe vera grown in the communities around Sappe factory in Lam Luk Ka district, Pathum Thani province. It is a product from the "Wan Wan Wan" project initiated to help increase income for the communities near the factory.
Sappe has provided knowledge to the community members, starting from a demonstration farm, which was established as an experiment to check soil quality. The company wanted to know whether Pathum Thani was suitable to plant high quality aloe vera to be used as raw material for our products or not. After the experiment under close supervision from experts, we passed the outcome to the communities, and bought aloe vera from them to be part of the company's production.
When the COVID-19 outbreak occurred, Inno Studio did not hesitate to return to the communities again and passed our expertise to the residents for them to produce a new product, which is hand sanitizer with aloe vera. The new item is not only help protect users from the virus and germs, but also soften and moisten their hands.
The Sappe Together hand sanitizer is regarded as a quality product which brings pride and smiles to the community members and all Sappe players as we are able to take part in the effort to better people's lives through our innovative spirit.