"We better people's lives through our innovative spirit."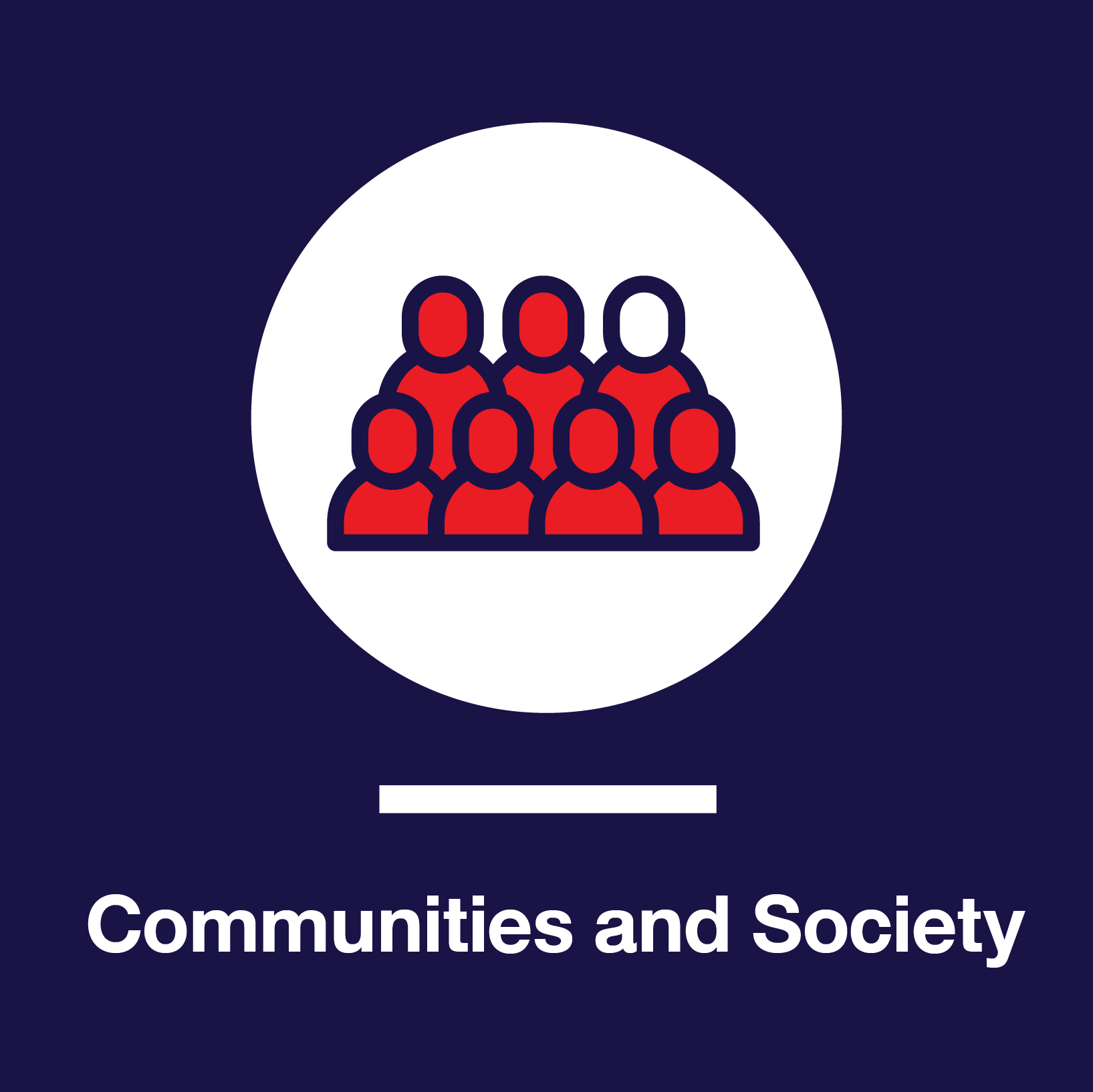 Committing to Develop Communities and Society Sustainably.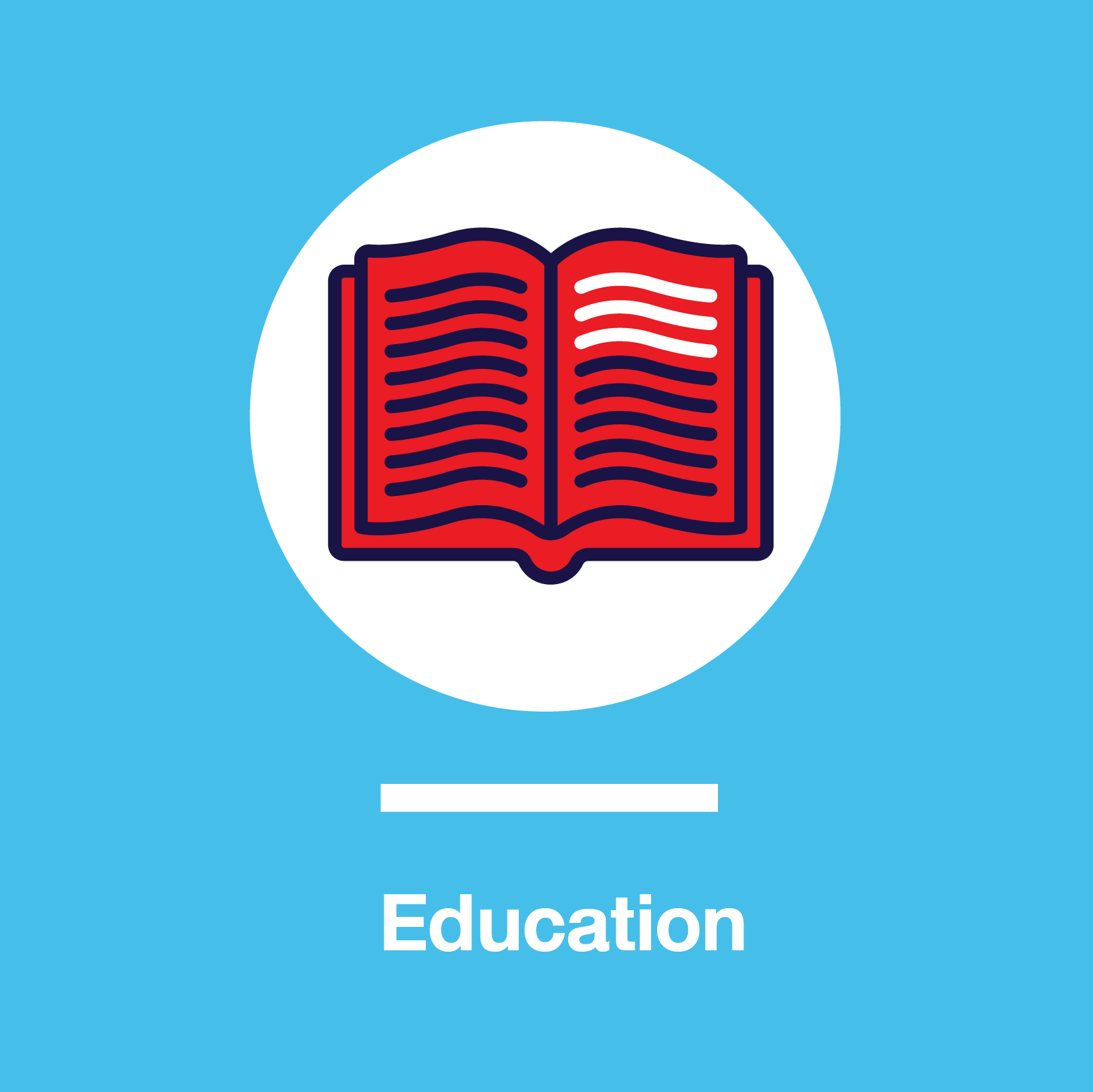 Propel Youth Innovative Learning and Creative Thinking.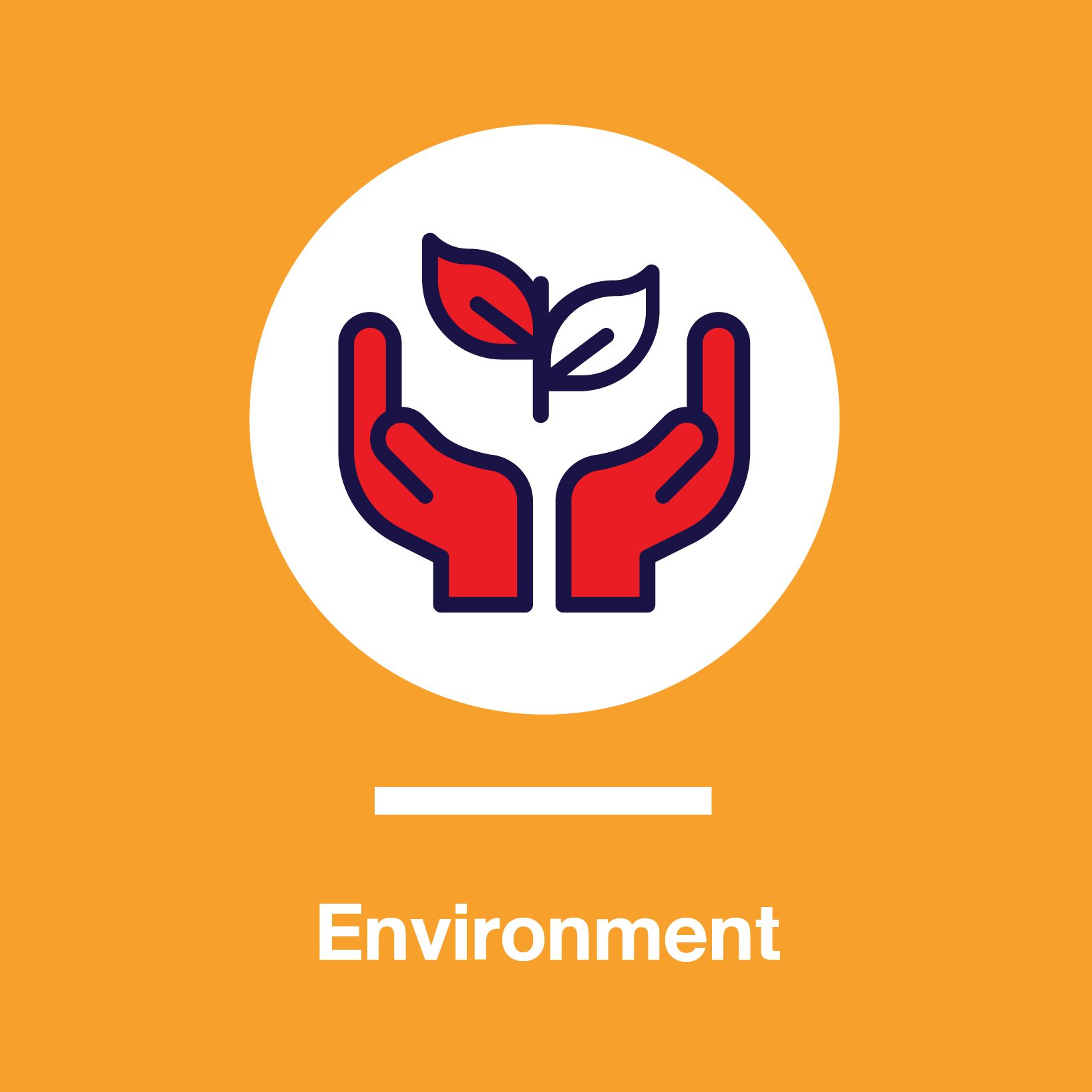 Sustainability from Within – Be the Change You Want to See.

"Wan Wan Wan" Aloe Vera Project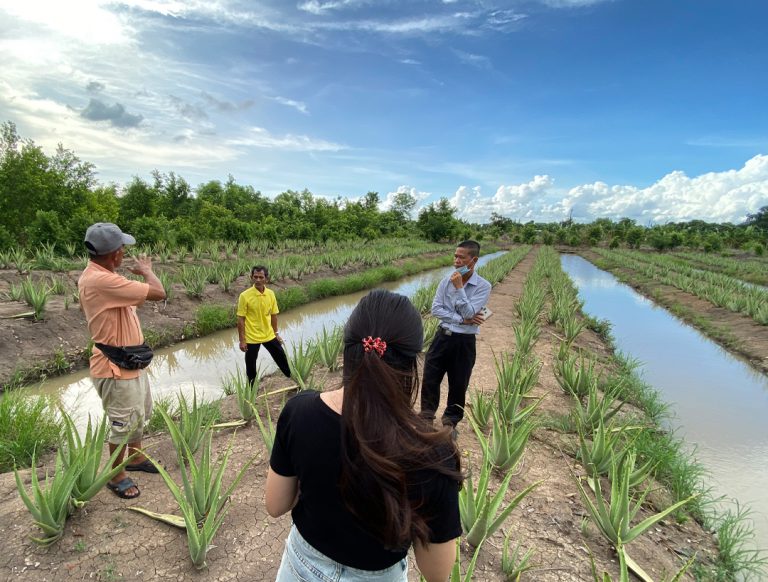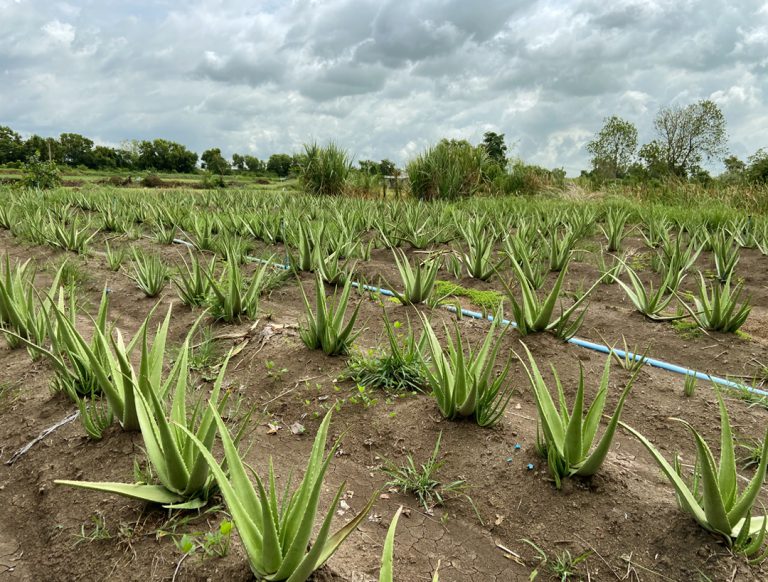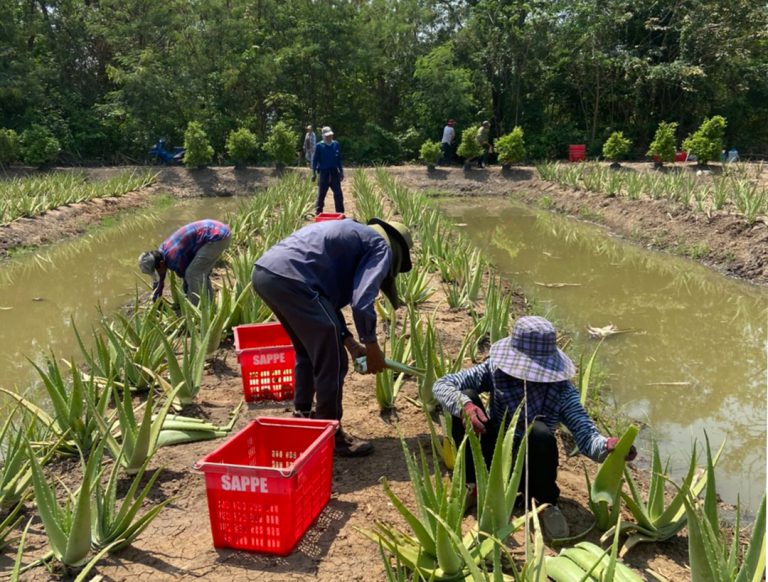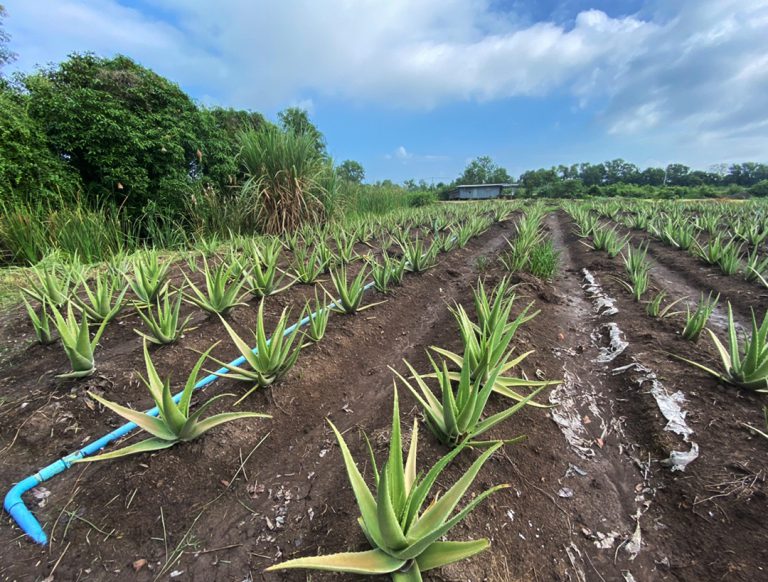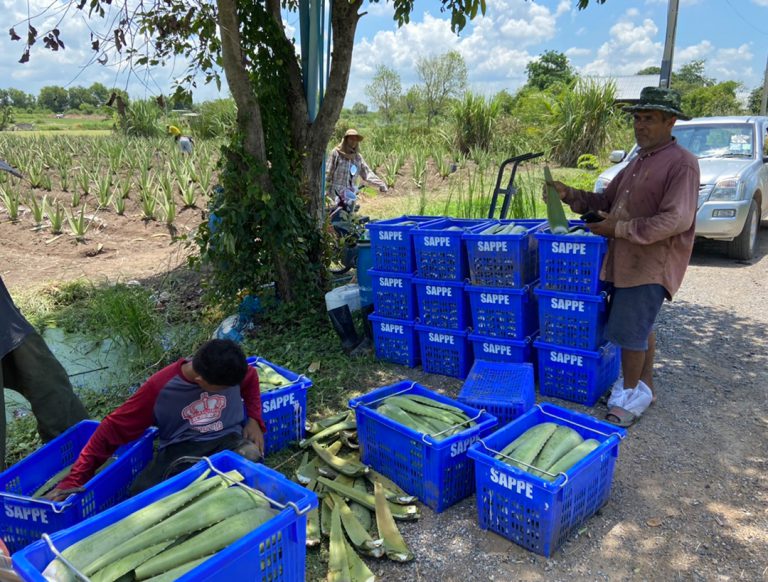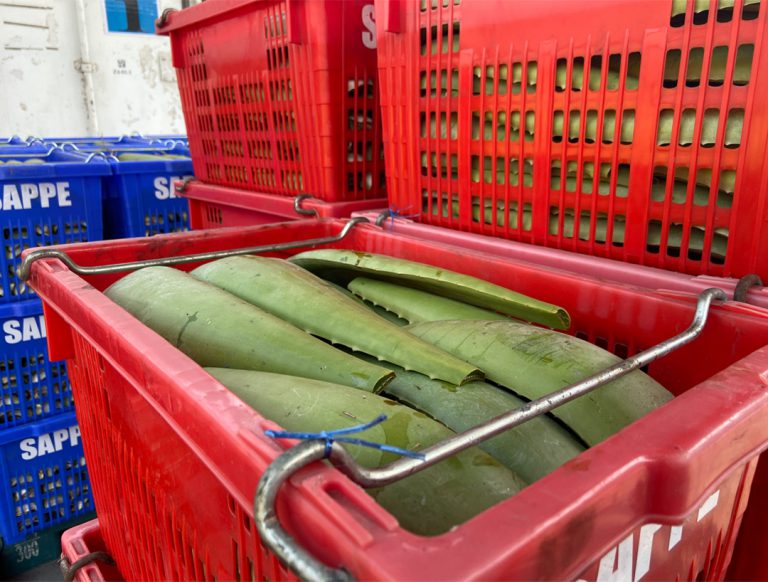 We believe that communities crucially impact our business growth. We therefore strive to foster and strengthen sustainable development in our communities and societies.
         For over three years, SAPPE's and its partnered communities have started the journey of "Wan Wan Wan'' Aloe vera project with the main aim to generate more income to the communities' members, especially those in Lam Luk Ka district, Pathum Thani and those areas within SAPPE factory's neighborhood. We began the project by educating our members about farmland management for better land utilization, which in return resulted in more earnings and net profits. Not only do we coach our communities about Aloe Vera cultivation, but also promote about different Aloe Vera types, planting techniques, plant protection and harvesting methods to ensure that our members receive fair trading price. SAPPE is always dedicated to innovation and products development to elevate our product quality and standards for global market.
          Apart from "Wan Wan Wan" Aloe Vera project, in order  to add more value to Aloe Vera, SAPPE kick-off "Knowledge Sharing to Community" project, which encourages community enterprise to process Aloe Vera into other value-added products, for example Aloe Vera hand sanitizer gels.
         Moreover, SAPPE takes every step in ensuring that the community enterprise produces top-quality Aloe Vera hand sanitizer gels, that meet required standards and are of a level at which they would be considered by the consumer markets.   As recent COVID-19 pandemic has generated high demand for hand sanitizer gels, SAPPE sees the opportunity to help our communities overcoming the coronavirus impact as well as creating alternative income source for the community enterprise.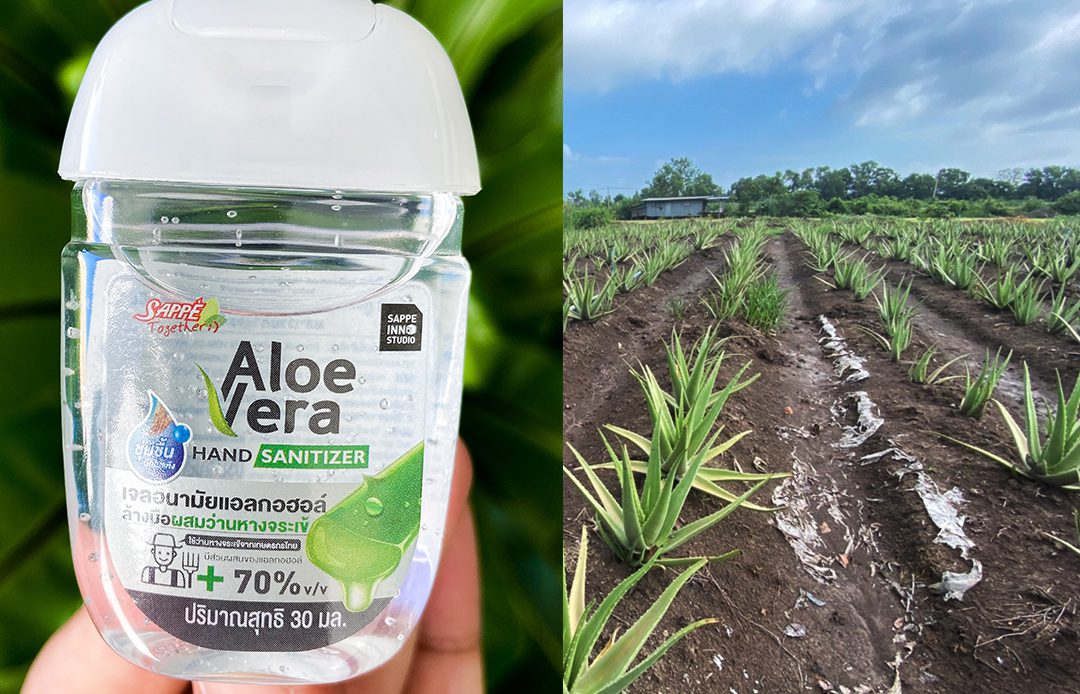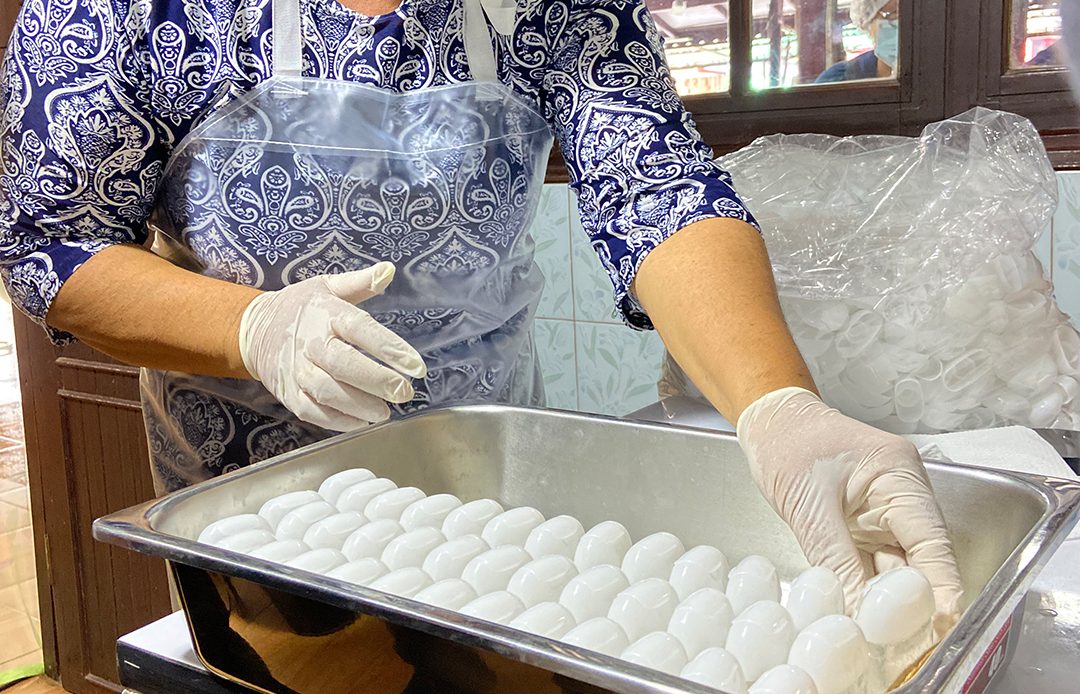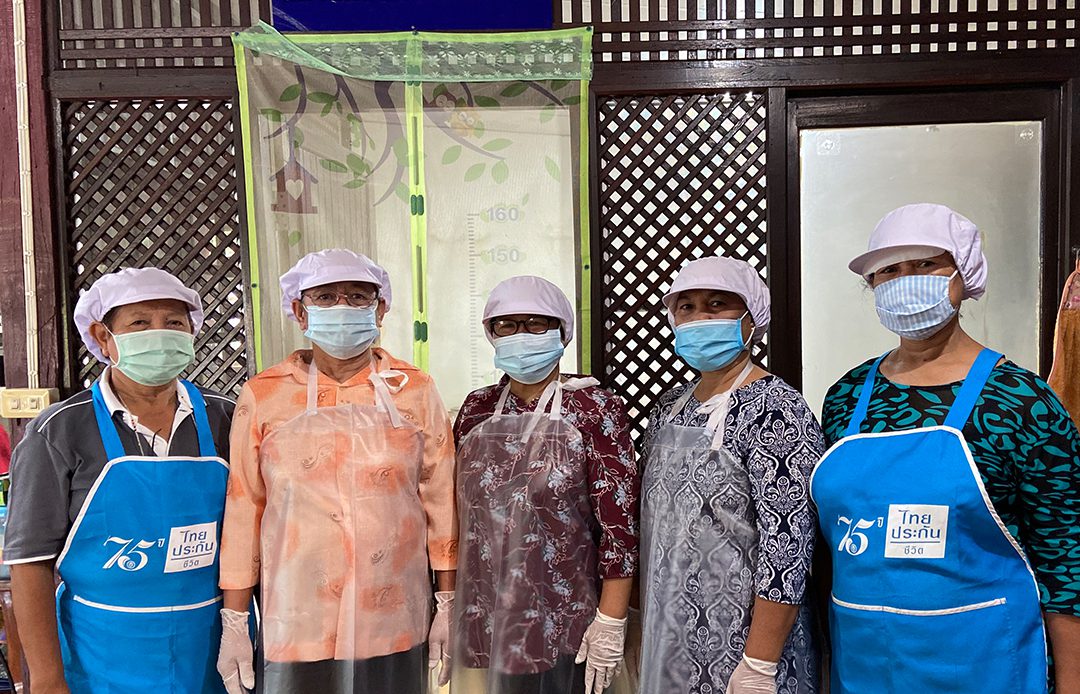 SAPPE Sets Up Brain-Based Learning (BBL) Playground
          We strongly believe that a fun and inspiring workplace inspires creativity and innovation. Just like our "Innovate to Grow, Innovate to Win" motto, when opportunity permits, we would like the society to partake the same experience.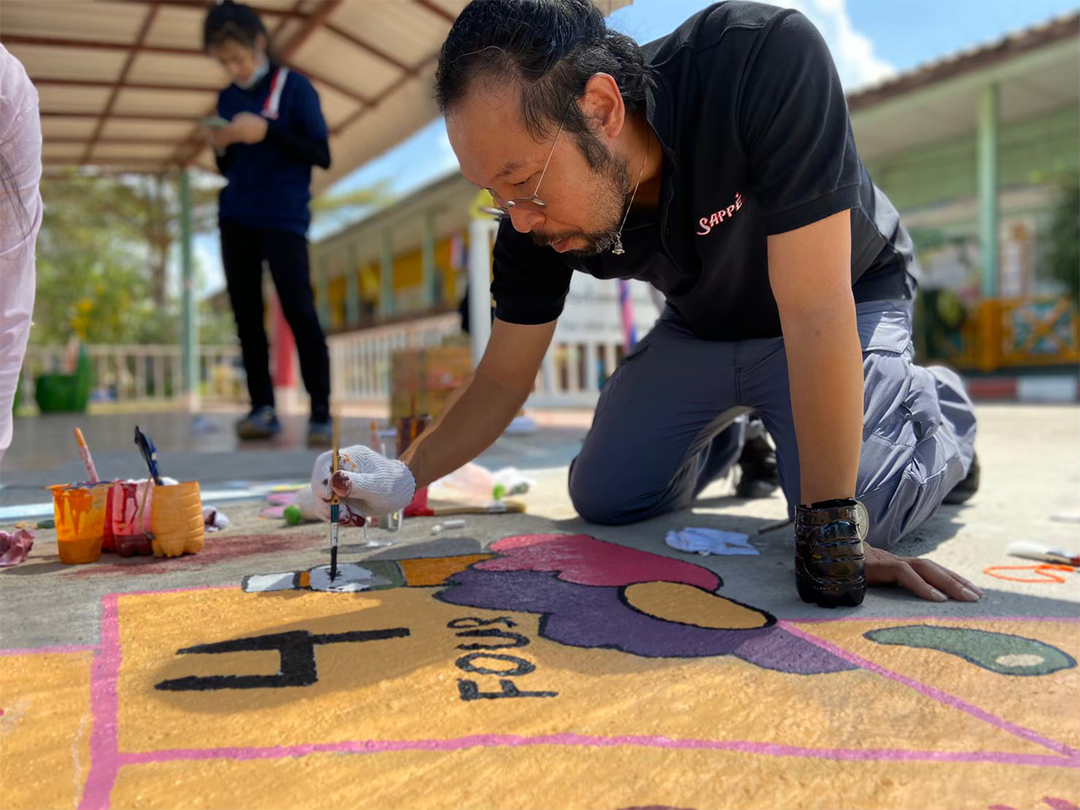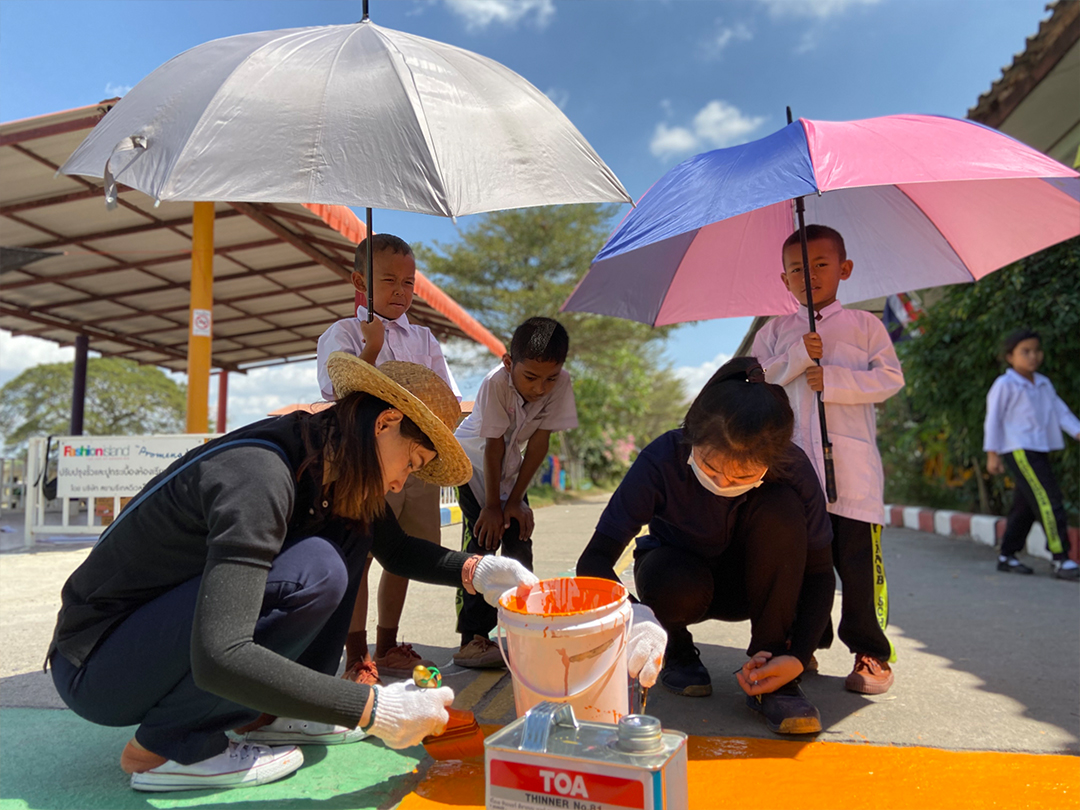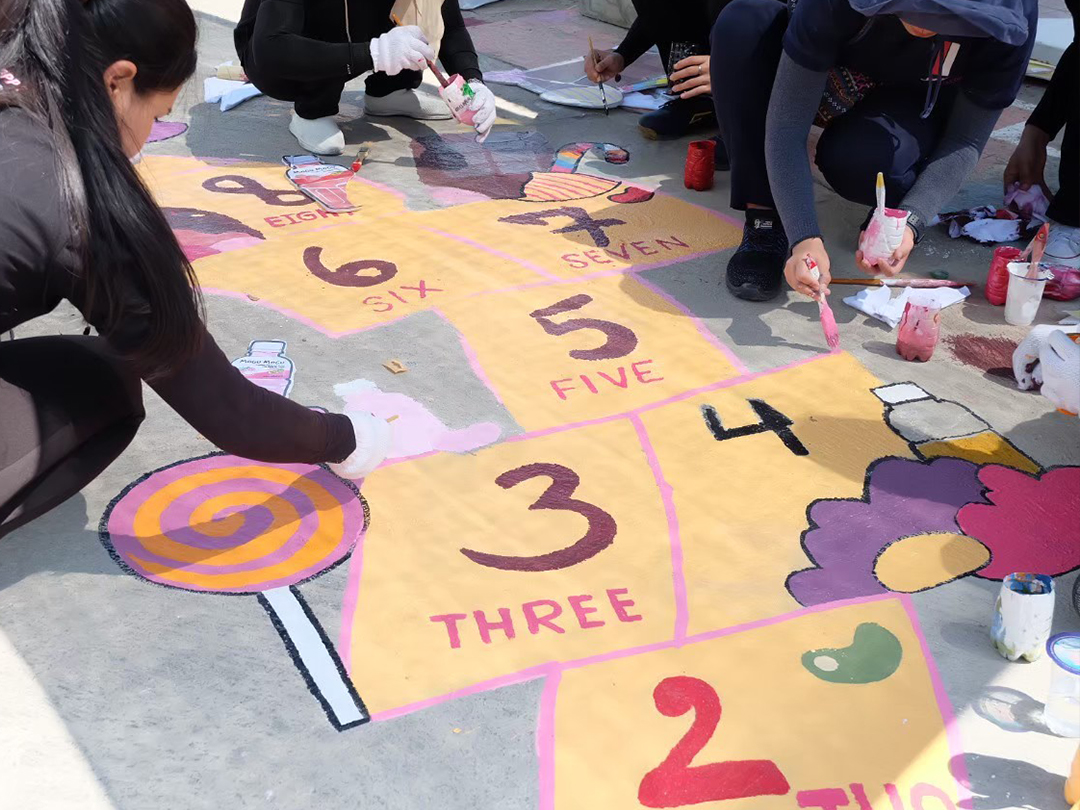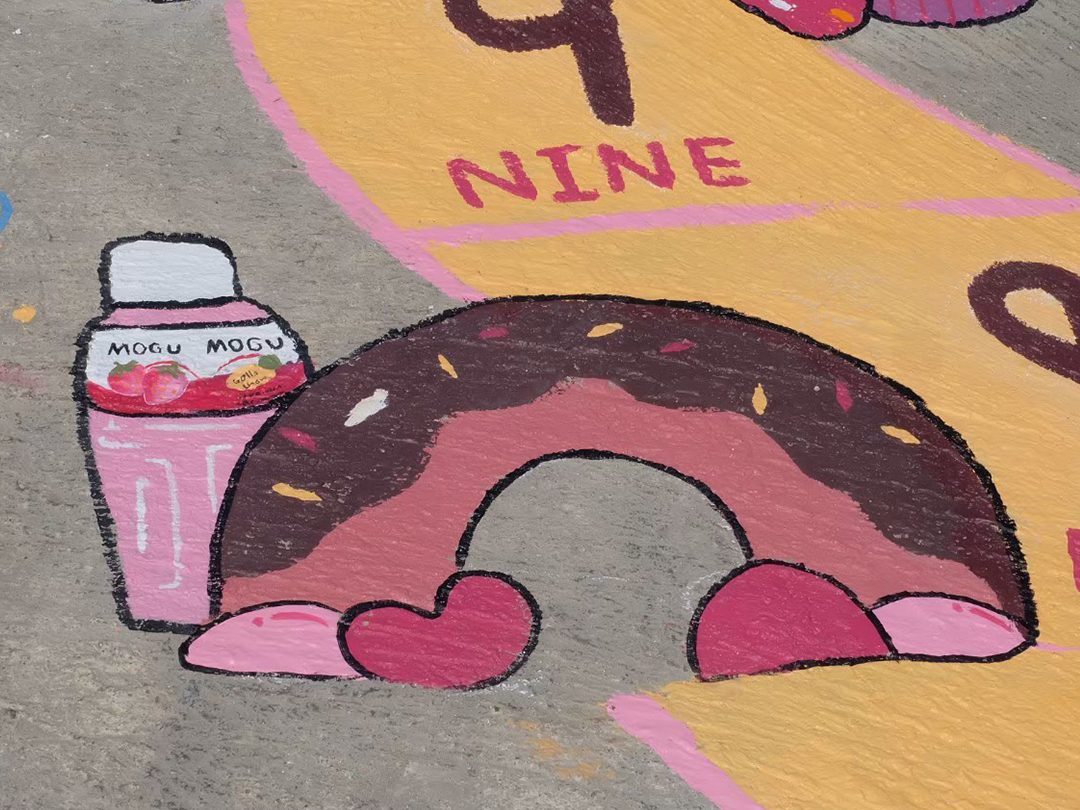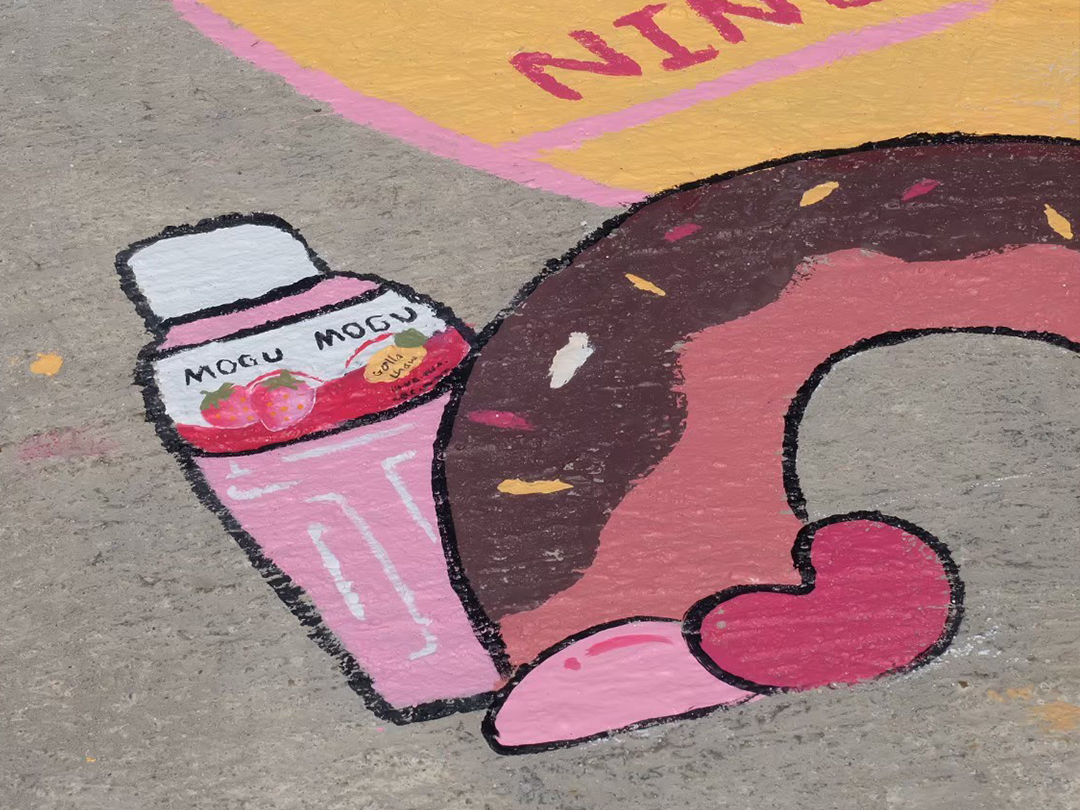 SAPPE contributes in encouraging children development by introducing Brain-Based Learning (BBL) Playground or Brain-Based Learning Theory, which refers to teaching methods or lesson designs based on different individuals and different age groups using appropriate materials. Scientific research has shown that human brain has the capability to function on many levels and in many ways simultaneously. It also showed that all eight aspects of children brain developments were interconnected and developed at full ability with proper stimulation, especially for the children at the age of two to six, who learn best through play. For that very reason, SAPPE has built a Brain-Based Learning (BBL) Playground for the children in Ban Thamnop School, Ongkharak, Nakhon Nayok on February 14th, 2020.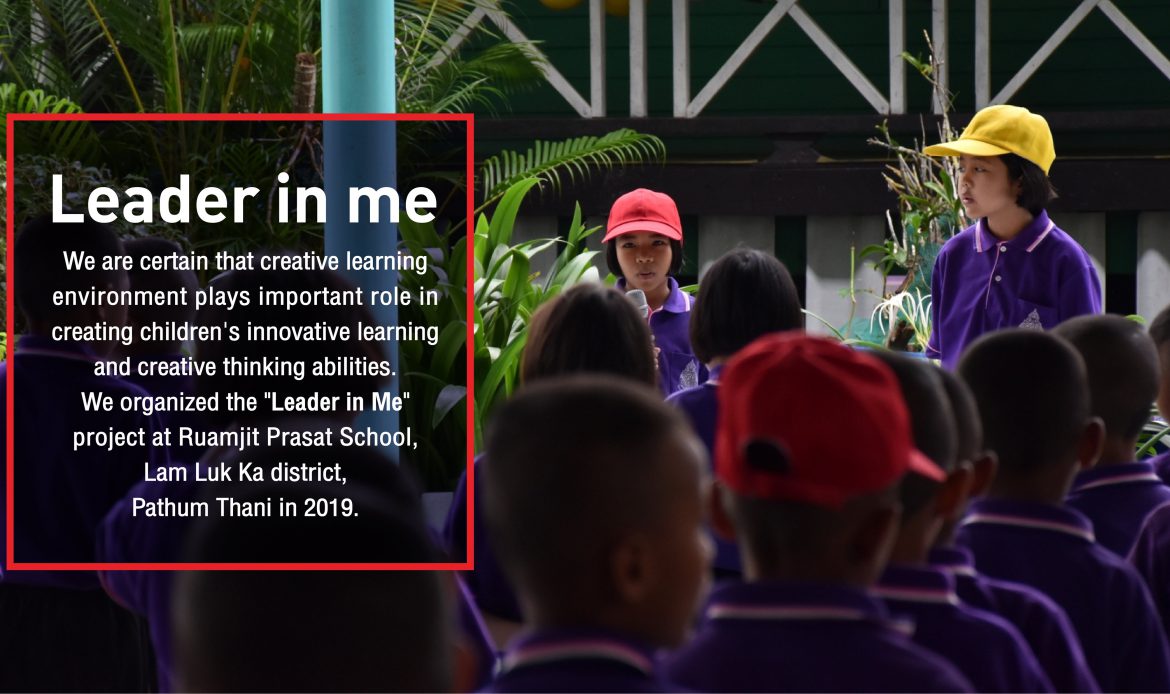 Leader in Me's main objective is to allow children to unlock their full potentials through the seven habits theory.  We were able to observe children improvements and developments in terms of academic and behavior through creating appropriate learning atmosphere suitable for self-expression and creative thinking.  With the positive feedback from the first school, we have extended the Leader in Me project to Phumtawan Witthaya Foundation School, Lam Luk Ka district, Pathum Thani in 2020.

SAPPE Joins "Send Plastic Home" Project
          SAPPE takes part in "Send Plastic Home" project with the aim to help reducing plastic pollution by proper waste sorting so that the plastic rubbishes can be recycled or upcycled, which can transform plastic waste into a value-added product.  SAPPE also trusts that this "Send Plastic Home" project participatory approach will raise awareness in waste sorting and create proper waste disposal habits among the staffs.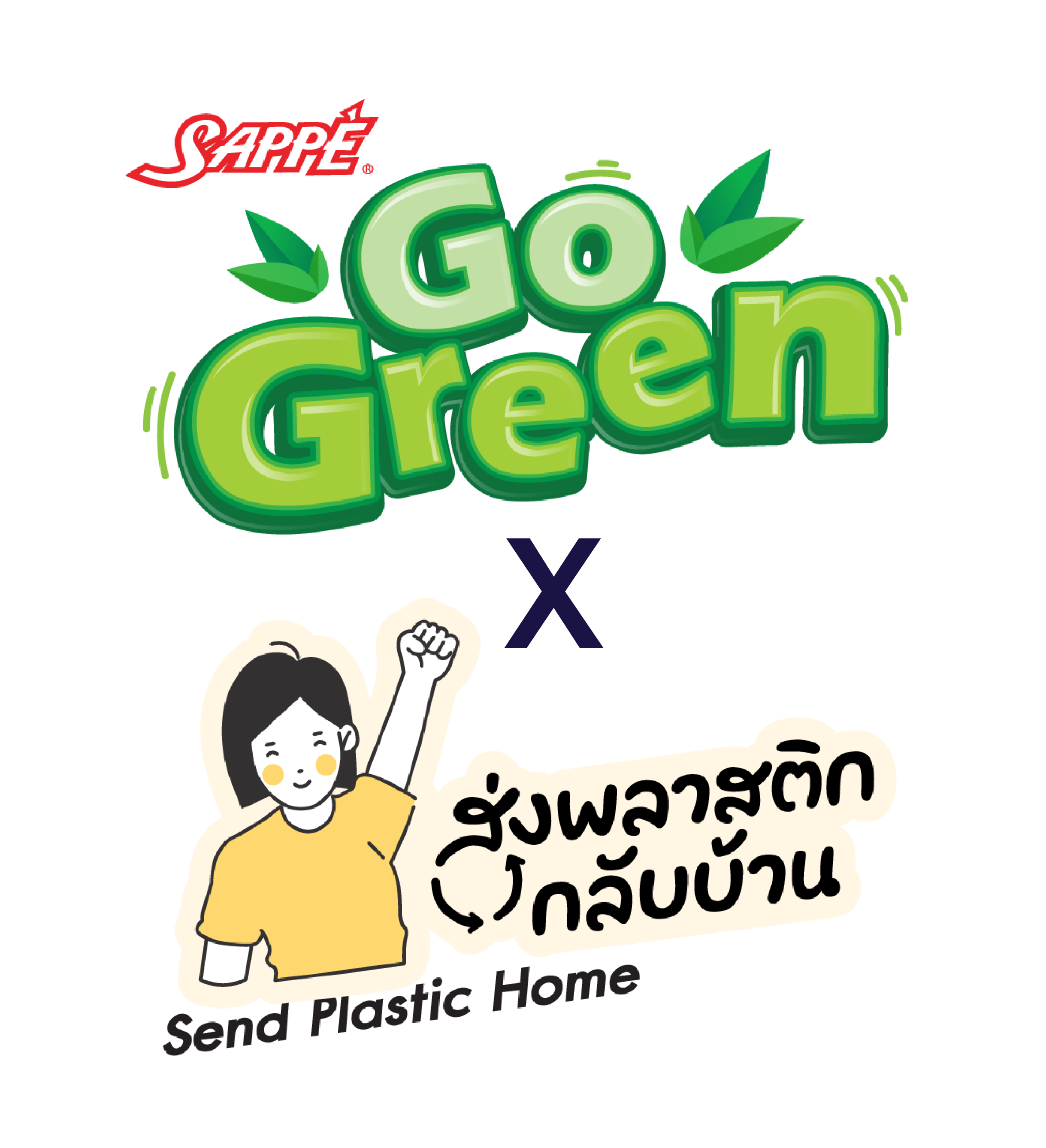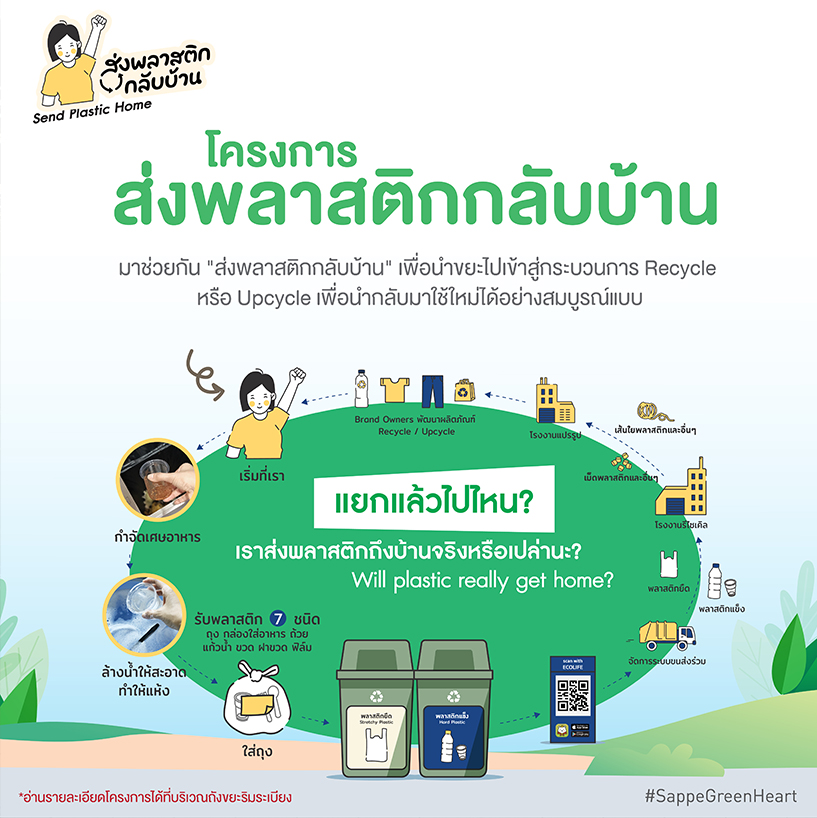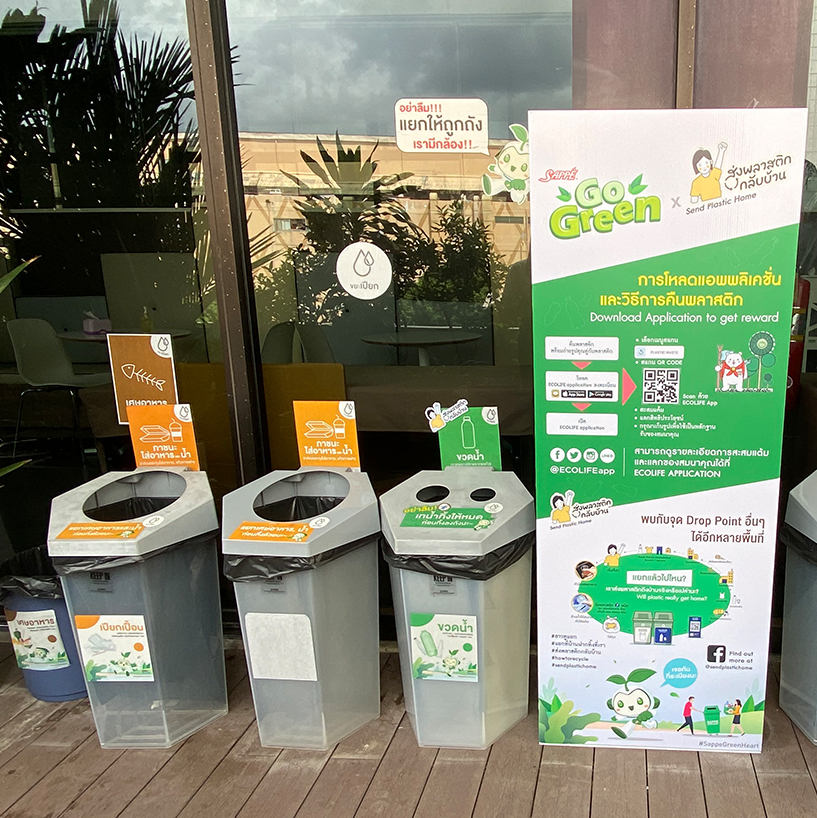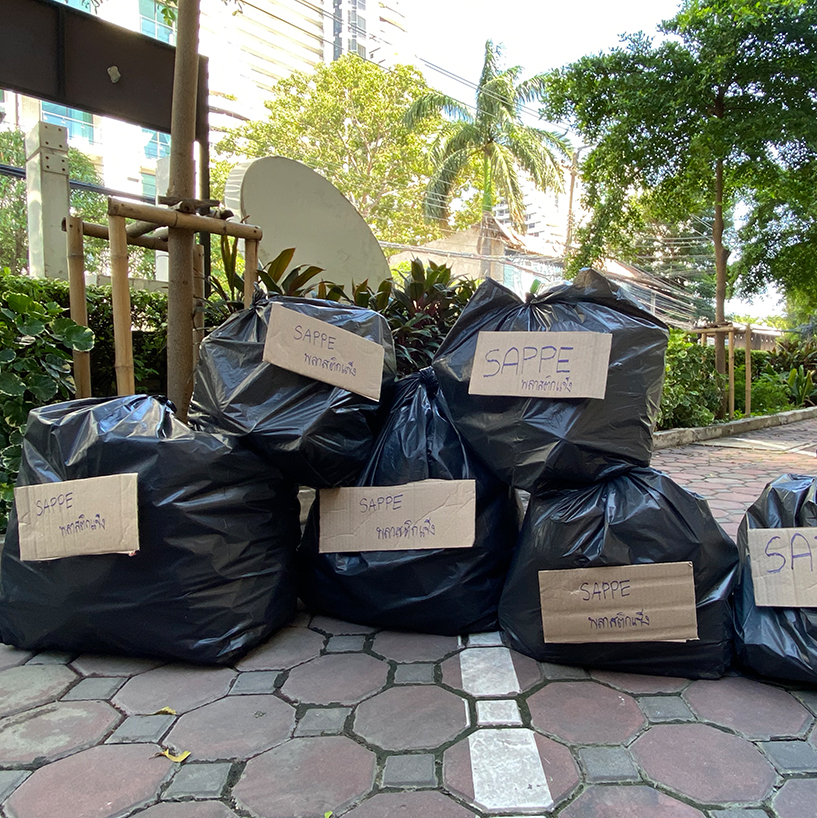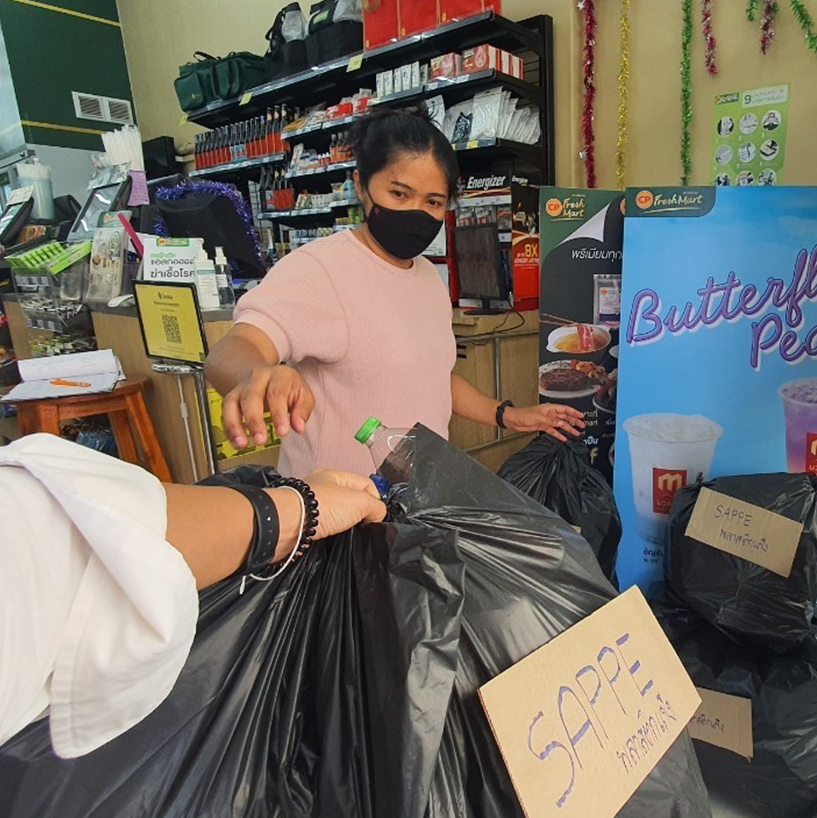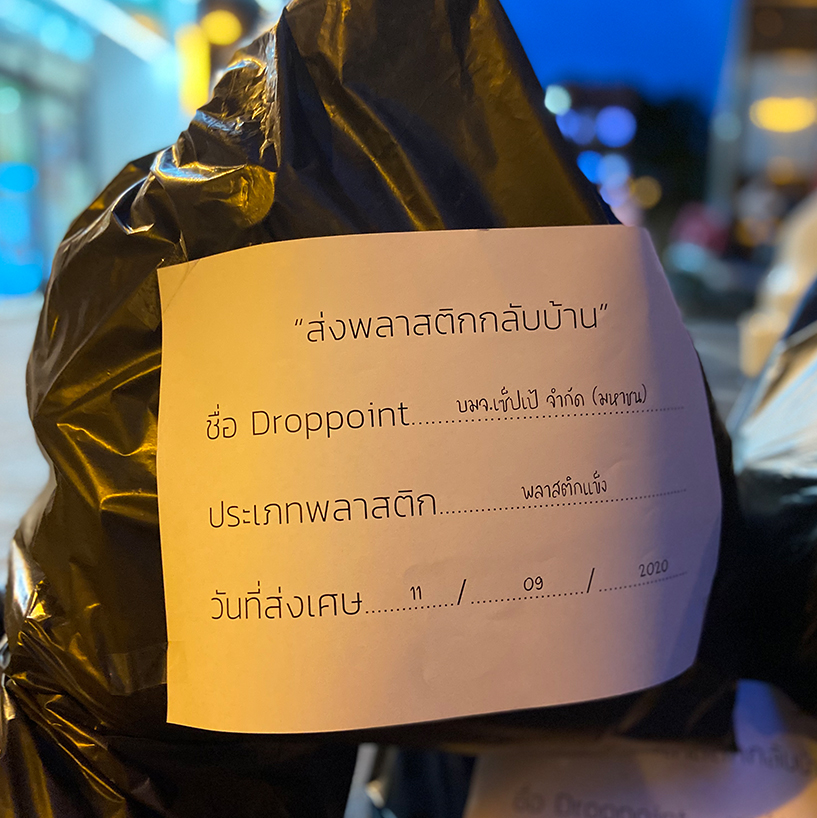 In 2020, SAPPE has implemented the "Send Plastic Home" collaborative internal waste management project. For over four months of commencing waste sorting and correct disposal, we were able to gather 397 PET bottles, which were either sent to recycling plants or processed to upcycling products. And 22 PPE suits worth 9,680 bath were made from these 397 PET bottles. ​